The Taunus
Back to Nature in a Few Minutes
Wilhelm von Humboldt describes these romantic, lively wooded areas as lovely and graceful in the spring, full of sparkling joy in the summer and colorful in the fall, which deserve a trip every season. Countless hiking trails meander through the Taunus, each with spectacular views or a little stop at the Roman forts, castles and other historical buildings or the apple cider cabins for refreshments. And as an adventure you can hike through the Taunus along side the legendary bandit Schinderhannes! So what are you waiting for?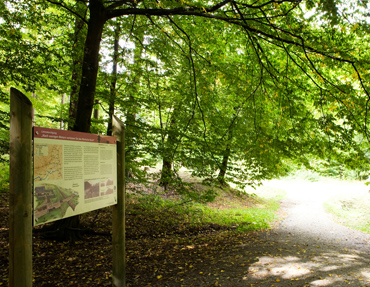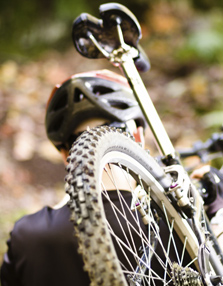 The Feldberg calls.Around the Feldberg and just outside the city of Frankfurt are some of the most beautiful mountain bike areas in Germany. Where once Germans and Romans fought their battles, the mountain bikers fight with the terrain along the lines.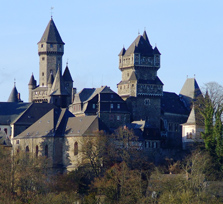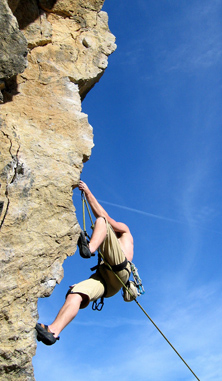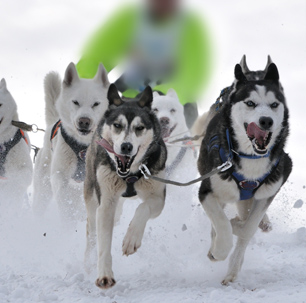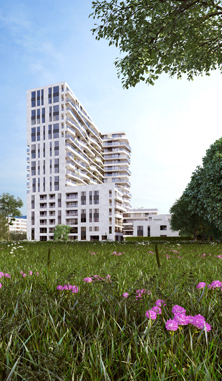 The green wall lizard, animal of the year 2011, is in great danger in Hessen and is considered endangered throughout Europe. Therefore, a conservation area was needed. That's why parts of the Euopaviertel were declared "wall lizard country," a sanctuary for the many animals who call the retired freight depot home.
Bull, Bear
and high animals
The skyline is impressive: 22 skyscrapers higher than 100m (333 feet) create the silhoutte of the Frankfurt Bank Quarter– and it grows and grows. In no other Geman city are skyscrapers as numerous and only Frankfurt has a skyline that can compete with other European Metropoles like London and Moskau. Frankfurt am Main is the financial mid point of Germany, and the skyscrapers of the big banks and insurance companies define architectural excellence.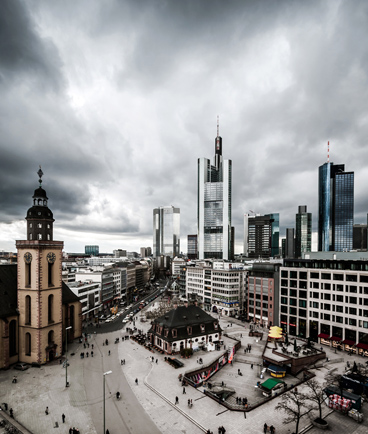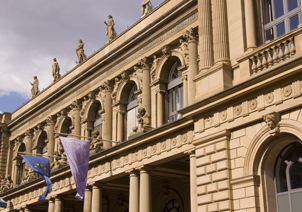 The Steigenberger Frankfurter Hof, with more than 130 years of existence, is one of the first houses in the city.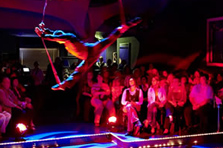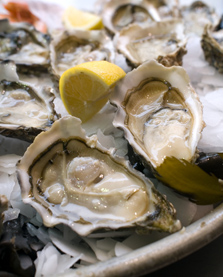 Frankfurt has one of Germany's largest museum densities. And German techni music has it origin in Frankfurt am Main with the "Sound of Frankfurt" festival. Culture and history aren't just to admire behind cabinets. Experience both in Frankfurt.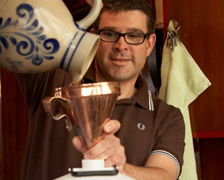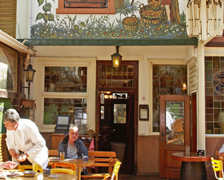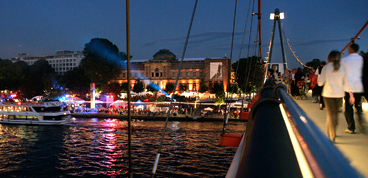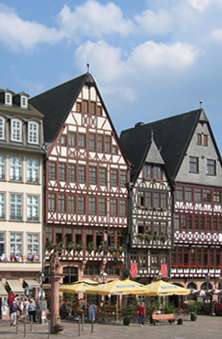 Frankfurt's historical Old Town, of which history has written: "Even the foundations of Roman buildings can be seen in the old town of Frankfurt" – Visit the "Römerberg", where you will find the Frankfurt city hall, the "Römer". Many reconstructed buildings make the old town worth a walk.