AXIS ROOGARDEN FLATS


LIVING WITH A SPECTACULAR PANORAMA VIEW

AXIS roofgarden flats are unique apartments with between 165 and 185 square metres of floor space with an additional 80 to 150 square metres of rooftop garden. Large floor-to-ceiling windows flood the apartments with light. The rooftop gardens, designed with alternating areas of stone and greenery, form an extension of the living area. The generously laid-out area offers a great deal of room for landscaping according to any taste and plenty of space to relax. They are the perfect place for sunbathing, grilling in the evening with friends, or for the children to play. At the same time you can enjoy a spectacular view of the city, the Odenwald forest or the Rheingau region.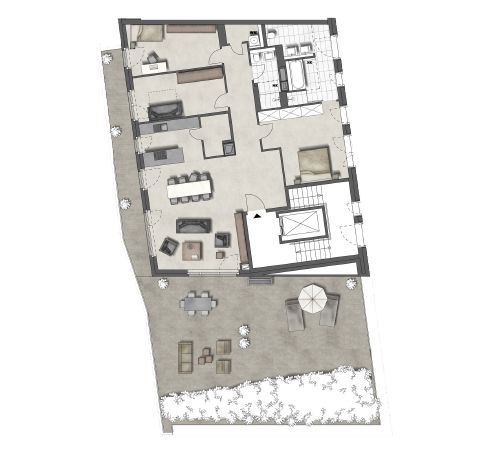 Sample floor plan . 4 rooms . Total living space 167,4 m2
Sample floor plan . 3 rooms . Total living space 187,6 m2